Getting a Divorce in PA: What to Expect?
When filing for divorce in Pennsylvania, it's important to make your expectations realistic. A marriage dissolution is a rather long process and there are quite a few issues you might face on the way. Does that mean that a quick divorce in PA is not possible? No. However, the time it will take to get it finalized partially depends on you.
The first thing you need to think about is PA divorce documents. The key to getting a quick divorce in Pennsylvania is finding and filling in the legal forms within the shortest timeframe. How do you find the right ones though? Easily, if you use our online service. You will just need to answer a few questions, and we will provide you with all the necessary divorce forms for Pennsylvania. Depending on your delivery choice, you may even get all the forms within just 30 minutes!
How to apply for divorce in PA afterwards? Do not worry – it will not be a problem. We will also provide you with a guide on how to file for divorce in PA in order to make the process faster and easier for you. Filing for divorce in PA without an attorney has never been easier!
PA Divorce Forms: What Papers Will You Get?
Our service provides all the needed documents for each divorce case. Generally, the divorce package will include:
Petition for divorce
Forms for dividing the assets or property
Forms for dividing the debt
Forms covering child care aspects
Other forms for dissolution of marriage, depending on your divorce case
How to Get a Divorce in PA? Choose the Type of Your Legal Breakup
How to get a divorce in Pennsylvania? What is the difference between the contested and uncontested divorce? What do I need to file for divorce in PA? How to get a divorce in PA without a lawyer? These are the most common questions spouses ask us when getting started with their dissolution of marriage in Pennsylvania.
The first thing you need to do is understand what type of divorce you will be having:
Contested. When spouses need a third party to solve their issues during a marriage dissolution, this implies that a divorce is contested. In this case, a couple has no choice but to get legal advice for divorce in PA in order to move forward. This, of course, costs a lot of money, and spouses end up spending thousands of dollars to finalize their marriage dissolution. Is there a way to get a cheap divorce in Pennsylvania? Unfortunately, when a dissolution of marriage is contested, it is hardly possible. However, if you and your spouse come to an agreement regarding property division, childcare, and all other aspects of your legal breakup, getting a divorce in Pennsylvania without a lawyer will be an option for you. This means that you will not have to pay as much money to finalize your legal breakup.
Uncontested. When you and your spouse know exactly how you will divide your property and debt, as well as agree with each other on the way your marriage dissolution should go, then your legal breakup is uncontested. This is the type of marriage dissolution that works best for a lot of couples. If you want to have a simple divorce in PA, it should be uncontested as in this case, you have plenty of options on how to go about it. In Pennsylvania, uncontested divorce can be easily finalized without any legal aid and you can use this opportunity to save yourself a few thousand dollars. For example, you can choose a do it yourself divorce in PA, and use our online service to get all the documents you need.
Filing for Divorce in PA: No More Lawyers
Filing for divorce in PA without a lawyer is a tough choice to make. However, it is a lot easier when you have a reliable company by your side. Here are some reasons why couples choose to get their PA divorce online:
Lawyers' services are incredibly expensive. The average lawyer's rate is $300 per hour. Each divorce case requires at least 15 hours of lawyer's time because there is a need to discuss the case with the customer, find the case-specific divorce forms in PA, fill them in, and file them. Some more time is also spent on discussing the PA divorce paperwork with the customer to make sure everything is filled in correctly. Therefore, the bare minimum you will pay when getting legal help with Pennsylvania divorce forms is $4,500. How much is a divorce in PA if you consider other expenses? With the filing fees and court costs, the total amount you can be looking at may reach $10,000, and that is not the worst case.
Local lawyers are very busy. You will need to wait for at least a few days or even weeks to get a lawyer's consultation. Therefore, your divorce process will be slowed down for this period. You will also need to spend plenty of your personal time to visit the divorce expert.
That is why most couples choose online divorce in PA rather than attorney's assistance. It is fast and easy.    
Do It Yourself Divorce in PA Without Any Help: The Hidden Dangers
Some couples decide to get a DIY divorce in PA and refuse lawyer's help or the assistance of an online service in their marriage dissolution process. How to file for divorce in PA without an attorney or any other helper? And is it even worth trying?
There are lots of PA uncontested divorce forms on the Internet that are completely outdated. These papers will not be accepted by the court. Only a professional can find the right Pennsylvania divorce documents, and this would be a representative of either a law firm or an online service. 
Mistakes in divorce forms might be another reason why a court would refuse to accept your documents. You will need to fix all the mistakes in each Pennsylvania divorce form to file for dissolution of marriage.
Editing the papers and scheduling the visit to the court requires lots of time. You will spend hours searching for the updated forms, filling out the documents and fixing mistakes to meet all the requirements of the court.
However, with our service preparing PA divorce papers online, you will get not only every PA divorce form required for your personal case, but also a guide on how to file the documents with the court.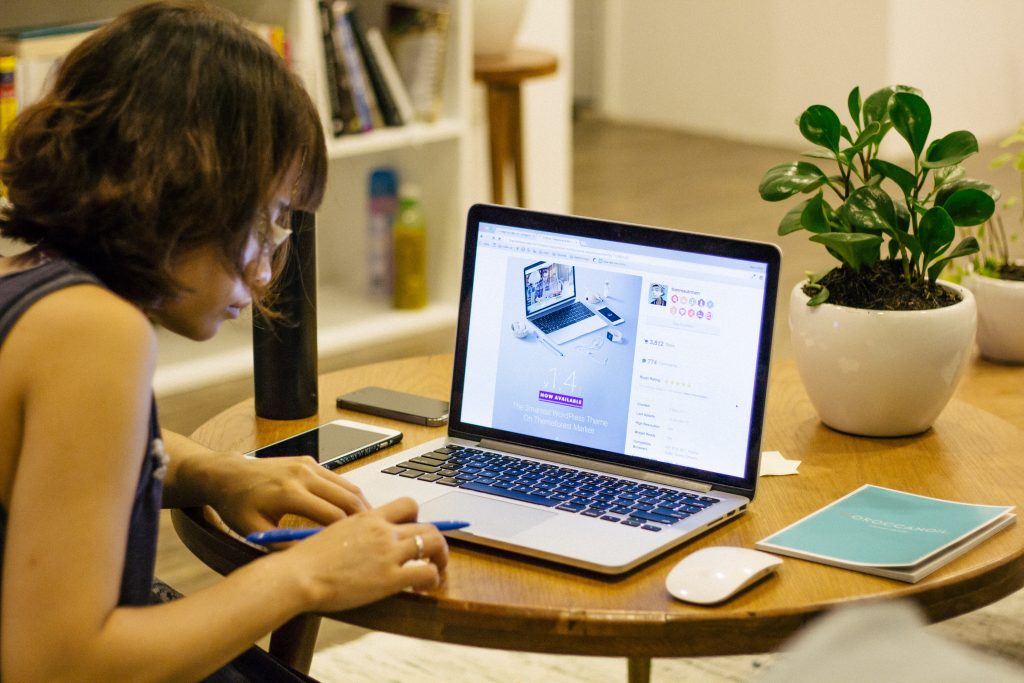 The Advantages of the Uncontested Divorce in PA Online
Filing for divorce in Pennsylvania online has plenty of great benefits. Here are just a few of them:
How to File for Divorce in PA Online?
Before filing for divorce, you need to get all your legal forms filled in, and our team will be glad to help you with it. Just follow these 3 easy steps:
Sign up on our website
Fill out the questionnaire
Get all the documents right in your email box
How to Fill out Your Pennsylvania Divorce Papers?
Filling out the divorce documents is hard, especially if you have no legal knowledge. However, we are always here to help you. You will only need to complete our online questionnaire and we will fill out all the needed forms for you! Moreover, all our clients receive a unique guide on how to file for divorce in Pennsylvania, as we want to make sure they finalize their divorce successfully.
PA Divorce Mediation: The Basic Facts​
Divorce mediation in PA is an obligatory step of any dissolution of marriage in the state. PA divorce mediation process usually involves a third-party mediator, who helps spouses overcome the hardest divorce issues. The mediator can help you come to an agreement regarding the most important aspects of your legal breakup. This includes alimony, child care, property division, and other issues. As a rule, divorce mediation requires no more than 5 sessions.
How Much Does a Divorce Cost in PA?
The cost of the marriage dissolution depends on a lot of factors. However, the most significant one is the type of divorce you are going to have: a contested or an uncontested one.
The average cost of the uncontested divorce, when both parties agree with all the aspects of the legal breakup, is around $14,000. In case you are planning to have a contested divorce, the cost of your dissolution of marriage can easily exceed $20,000. The total may vary depending on the lawyer you hire.If you want to get a cheap uncontested divorce in PA, you have an option of using our online service. In this case, your divorce documents will only cost you $139! You will also have to pay a court fee on top of it when filing.How much does it cost to file for divorce in PA? The fee depends on the county where you're filing and the complexity of your case. On average, you should expect to spend $500.
How Long Does a Divorce Take in PA?
The terms of the finalization of the divorce vary. The fewer issues you have, the faster you are likely to get a legal breakup. Therefore, uncontested divorces are usually completed faster than contested ones. In case both of you agree to have a legal breakup, you only have to wait 90 days. This is an obligatory waiting period for all types of divorces.
How long do you have to be separated before divorce in PA? The waiting period for filing for a unilateral no fault divorce (where one spouse wants it, the other does not) is currently 1 year.
In case you would like to get your divorce forms in the shortest time possible, our company is always ready to assist you. Being one of the pioneers in the field, we always offer excellent service to all our clients. We know our job perfectly and will prepare your divorce package in a blink of an eye. Easy divorce is finally affordable for all the spouses!
Still hesitating? Check out the testimonials of our customers! In case you have any additional questions, feel free to contact us.  

We are committed to providing our customers with a fantastic experience, and your feedback helps us make that possible!
"Didn't doubt this service for even a moment! To be fair, it was recommended to me by a family friend, but they showed their professionalism right away, and I'm just grateful I had to deal with them during this divorce cause they've made it so much easier."
"They didn't waste my time or money and that's what I value in a company. If you need an easy solution to your divorce, this should be your go-to website."
Our support team is ready to help you! You can reach us at:
Email: inbox@paonlinedivorce.com
Address: 529 Cross St Philadelphia, Pennsylvania(PA), 19147