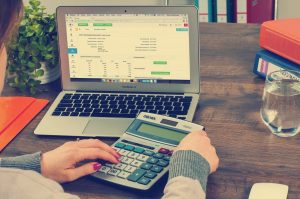 While some divorce-related costs can be predicted, others cannot. Let's find out what to expect when you are planning to get divorced in PA.
How Much Does a Divorce Cost in Pennsylvania?
How much does it cost to file for divorce in PA?
When it comes to the cost of filing for divorce in PA, the county average is about $350. For example, in Bucks, Montgomery, and Philadelphia counties, this fee amounts to $368.50, $284.75, and $333.73 respectively. There are quite a few additional costs, averaging at about $90 each, which couples may pay to get help with property division, custody issues, etc.
What are some other costs involved?
Divorce in PA is associated with additional expenses related to charges for QDRO-drafting services costing around $600-$800 and home appraisal services reaching approximately $400, and so forth. Additionally, if spouses decide to hire attorneys, they may expect to be charged about $230-$280 per hour on average.
How much will you pay in total?
Overall, the simplest divorce in the state can cost slightly more than $400 while the complex one – $40.000, with the average contested divorce involving two attorneys costing up to $13.000 for each party. In comparison, getting a lawyer for an uncontested case would cost about $5.000.
In a nutshell, the total cost of a divorce is determined not only by the divorce court fees but also by a couple's choice of contested vs. uncontested marriage dissolution, whether or not spouses decide to get an attorney, and the number of issues exes need a court to settle for them.
How Much Does a Mutual Divorce Cost?
Spouses, who have decided to end their marriage amicably and don't have any disputes about child- and money-related issues, can have an uncontested (no-fault) divorce. The cost of a no-fault divorce in PA is significantly lower than that of a fault one, and the highest fees involved are often the filing ones, unless spouses decide to hire lawyers. Getting an attorney for an uncontested case is optional and there are a lot of alternatives spouses may use to deal with their divorce paperwork.
How much will uncontested divorce cost with a lawyer?
If spouses don't feel like doing their paperwork themselves and the idea of using relevant services on the Web doesn't appeal to them, they can get an attorney, who will do their papers for them for a hefty fee. Trying to calculate how much filing for divorce in PA costs when a lawyer gets involved is pretty hard as their hourly fees vary, but you will likely end up paying $4.000-$7.000 for an uncontested case.
What is the cheapest way to get an uncontested divorce?
The cheapest divorce in the state can be finalized for approximately $400, which would include the cost of filing for divorce in PA. However, in order to minimize the expenses like this, spouses would need to find the forms and fill them out themselves. If they decide to get help from an online divorce website, they will have to pay around $139 additionally and this will allow them save a lot of time and get a guarantee that their papers will be accepted by the court.
How Much are Divorce Lawyer's Fees in Pennsylvania?
When one tries to calculate a divorce price, the cost of divorce lawyer services must be taken into consideration first. While some lawyers charge $250 per hour, others may ask for $500 and more. When it comes to complex litigations, divorcing couples may be charged anywhere from $35.000 to $100.000 and more for legal services. The average total cost of legal services is $11.000 but it is usually much lower for uncontested cases.
Why do the fees end up being so high? Drafting letters, filling out forms, filing documentation, attending court hearings, and other activities take a lot of time. The more things you and your spouse disagree on, the longer the divorce process will take, and the more hearings you and your lawyer will have to visit. You will have to pay for legal help until all court battles are over.
How to Get A Simple and Cheap Divorce?
You can reduce legal expenses significantly if you and your spouse are willing to cooperate. As long as you reach an agreement on financial and child-related matters, you will be able to get an uncontested divorce without involving lawyers. Instead, you can get help with your paperwork online and successfully file for a marriage dissolution yourself.
If you are ready start a DIY divorce online, PAOnlineDivorce is always at your service. Once you answer a few questions on our website, we will send you all the necessary paperwork in just a few days. Along with your documents, you will get detailed instructions on how to file them with your local court and what you will need to do next to get over with your marriage dissolution.