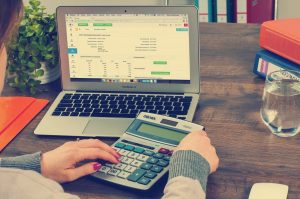 While some divorce-related costs can be predicted, others cannot. Let's find out what to expect when you are going to get divorced.
How Much Does a Divorce Cost in Pennsylvania?
When it comes to divorce filing fees, one is supposed to pay about $350, depending on a county, to file a complaint. For example, in Bucks, Montgomery, and Philadelphia counties, this fee amounts to $368.50, $284.75, and $333.73 respectively. For each other issue, one is supposed to pay approximately $80 additionally. Every divorce in the state is also associated with many more expenses related to charges for QDRO-drafting services amounting up to $600 or even $800 in some counties and home appraisal services costing up to $400, and so forth. One may also need an attorney, and the average legal fees in the state range from $230 and $280 per hour.
Overall, the simplest divorce in the state can cost slightly more than $400 while the cost of an exceptionally hard case may skyrocket to $200.000 for each spouse, with the average contested divorce involving two attorneys costing up to $25.000 for each party. As a comparison, untying the knot through mediation costs approximately $6.000.
In a nutshell, the total cost of a divorce is determined not only by the amount of divorce court fees but also by a couple's choice of contested vs. no-fault divorce, whether or not spouses need an attorney, etc.
How Much Does a Mutual Divorce Cost?
Spouses, who have decided to end their marriage on paper amicably and thus don't argue about any child- and money-related issues, can have an uncontested divorce. The cost of a no fault divorce in PA is significantly lower than that of a contested one, and its large portion is made up of filing fees. So, how much does it cost to file for divorce in PA if you have an uncontested case? The answer is quite simple – no matter how hard your case is, the cost of filing for divorce in PA remains the same for all procedures and amounts to an average of $350, depending on a county.
Given the said, the cheapest divorce in the state can cost one approximately $400, including the cost of filing for divorce in PA; however, that is only if spouses use free blanks and fill them out themselves. If they decide to land an online divorce website, they will have to pay a few hundred dollars for paper prep services additionally.
If spouses don't feel like doing their paperwork themselves and the idea of using relevant services on the Web doesn't appeal to them, they can get an attorney, who will do their papers for them for a fee, which may vary greatly though. While they know how much filing for divorce in PA costs, they cannot know how much money they will have to pay their lawyer in the long run. Some couples may also want to get a mediator, whose services, even if are cheaper than attorney's ones, will add a few more expenses. That is why it is not always easy to estimate how much one spends on divorce in the state.
How Much are Divorce Lawyer's Fees in Pennsylvania?
When one tries to calculate a divorce price, the cost of divorce lawyer services must be taken into consideration first. While some lawyers charge $250 per hour, others may raise their hourly fees to $500 and more. When it comes to complex litigation, divorcing couples may be charged from $35.000 up to $100.000 and more for legal services. The average total cost of legal services is $11.000 but it is usually much lower for uncontested cases.
If you are going to retain an attorney, take into account that initial consultation will cost you not less than two hundred dollars, and if you are not satisfied, be ready to pay this sum of money again. Once you choose a professional and hire him or her, you will have to pay an initial retainer fee ranging from $3.100 to $5.100 for each party.
You will need to pay this money just to get started. Down the road, you will have to pay a pricey hourly fee that may amount up to $400 and more for work done by the professional for your case, including drafting letters, doing forms, filing documentation, attending court hearings, etc. Remember that each unresolved issue requires a few court hearings. So, you will have to pay for legal help until all court battles are over.
Besides, how do you like the idea of spending thousands of dollars on legal fees and still having to pay the same sum to another party's attorney? As ridiculous as it may sound, if you were a sole provider during your marital life, be ready that your ex will ask the court for you to cover his or her legal expenses too.
You can reduce or even eliminate legal expenses if you and your spouse are willing to cooperate. In this case, you can start a DIY divorce online. On paonlinedivorce.com, you can access a complete divorce kit that will guide you through an entire divorce paper preparation service so that you can end up with a full divorce packet that is ready to be filed. We have all the needed blanks for an uncontested divorce in the state so that you can have your paperwork done in a few easy steps without the need to pay a skyrocketing divorce attorney fee. Along with your documents, you will get detailed instructions on how to submit it with the court yourself.